"You can work out with friends of different fitness levels and everyone can still keep up. In other words, I can add more weight and get an awesome workout while moving slow. My neighbor would never have wanted to run with me since our paces would have been so different, but he'll ruck with me."
"Rucking gets me out on the trails like when I was a kid with my dad. It's my alone time to escape all the stresses of everyday life and be present in the moment. I've been rucking less than 2 years and some of the best moments have been during a fresh snowfall with no one around."
"I have always been pretty active and self-motivated, but last year I went to the mountains in China and tried to summit at 16-er and wasn't able to because I had not trained enough for the trek. I got back and started rucking because I wanted to strengthen my body, but found that I was also strengthening my mind. I still ruck to stay in shape, but it also helps me to clear my mind of bad distractions and focus on my goals. I can't get enough!"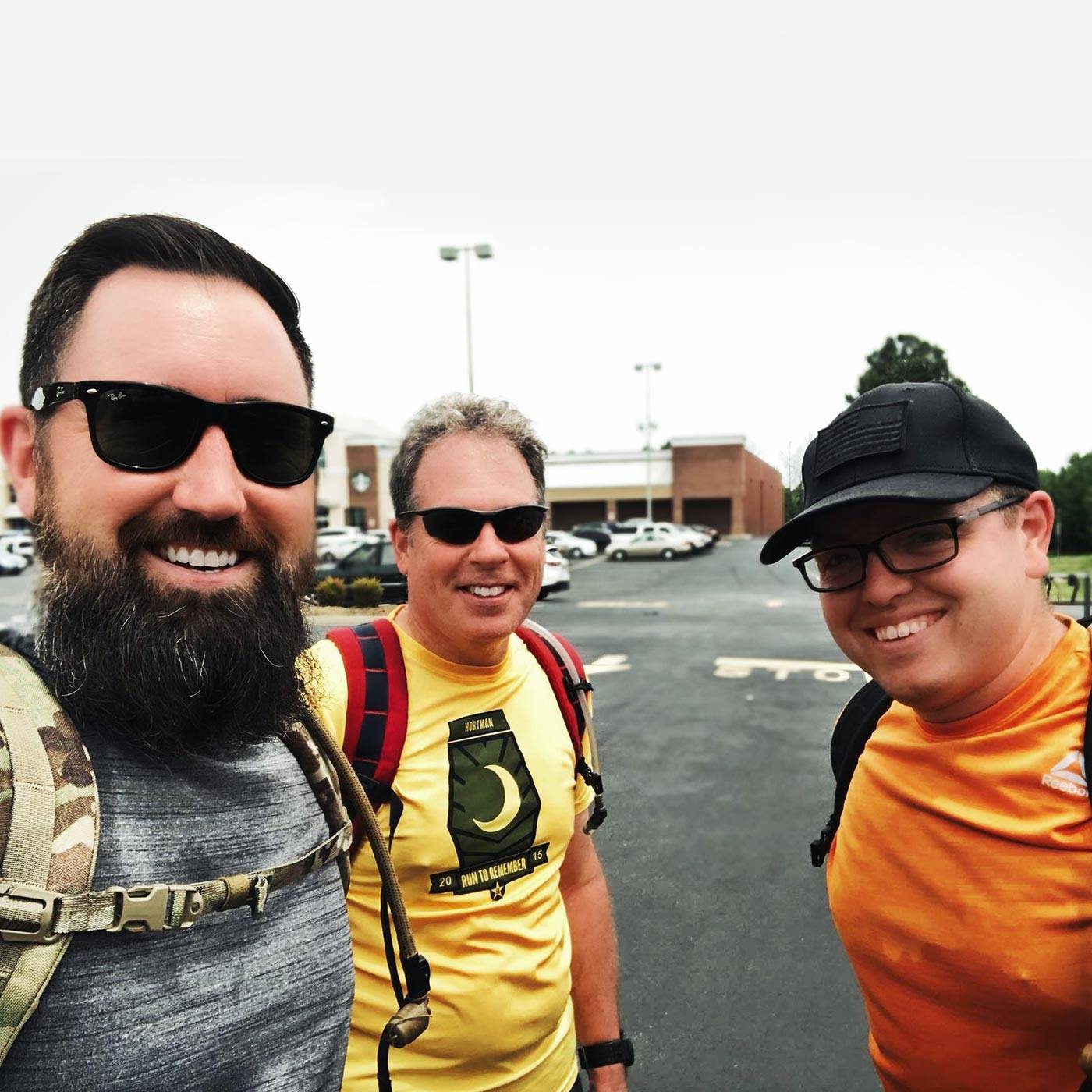 "I started out 7 months ago rucking by myself after having contemplated it for 4 years. Fast forward 7 months to this morning where we had a group of 5 of us rucking, carrying a 50# team weight for 6 miles before work. It's more than just a fitness activity when you do it with friends, it's about conversations that lead to friendships and brotherhood."
"As a busy dad, my time with my kids is very important to me! After reading about GORUCK and signing up for an event, the training began. I didn't want to lose my precious time with the kids so they also started to train! As you can imagine, it has been awesome!! My kids and I are all in!! We ruck every chance we get and have enjoyed every mile we've put in. I roll with my 50# ruck, my 9 year old daughter with her 10# ruck and my 7 year old with 5#. My kids are ready to ruck!"
"I found rucking when I was in the midst of a horrible breakup. I was down on myself and life generally in a bad way. But, in May 2013 I met some GRTs who encouraged me to meet up to train the next day. Since then, rucking on my own or with a team has become a big part of my "stay centered" regimen. I guess I'll say, I'm not the fittest, fastest or strongest, but getting to be part of this community of awesome, stand-up, patriotic, weirdos is something I'm both grateful for and proud of."
"Throwing on a ruck and going for a walk has become my favorite form of exercise. Two years ago if you told me I would be rucking that far with anywhere from 30-50 pounds on my back I would have called you crazy. I was active duty at one time and swore I would never put on another ruck. But my strength and endurance have significantly improved and in the past three months I've lost 13 pounds by increasing my distances. Physically and mentally, rucking is very challenging but the lessons I've learned about how much my body can do and what my mind can push me to do have been invaluable."
"I ruck to heal my heart. Shortly after turning 40 I woke up one morning with chest pains and one ER visit later I end up with three stents in my chest. I was never an athlete and lived a decidedly unhealthy lifestyle but rucking has helped me change all of that. After cardiac rehab I had to find something that both challenged me and I was capable of. I tried running but was never really able to go too far. That is when I discovered rucking and was able to start with a low weight and progress as needed. For my one year anniversary of my heart attack I did a Light and am already scheduled for a Tough on the two year anniversary. My cardiologist loves the changes and I am in better shape than I ever was."