Guerrilla Ops August #RuckingChallenge
GORUCK is proud to recognize the Green Berets who operated in the jungles, mountains and rice paddies of Vietnam. These soldiers took their lineage from all of the American fighting forces who fought in small units and developed hit and run fighting tactics through the ages. These units included Roger's Rangers (from the French and Indian Wars); Francis Marion the Swamp Fox (from our Revolutionary War); and from World War II, the Office of Strategic Services, Ranger units, Merrill's Marauders, and the First Special Service Force (a joint American-Canadian Unit) also known as The Devils Brigade.
As indicated throughout this workout, the missions were varied and diverse and each man, in his own way stepped up and did yeoman's work to accomplish whatever the mission required – most often in small teams and detachments. This mind set was probably best summed up by COL Charles A. "Chargin' Charlie" Beckwith when he said, "I'd rather go down the river with seven studs than a hundred shitheads."
The men who served our nation in Special Forces during this early period established a proud legacy for the soldiers who followed. And those Special Forces soldiers who are now currently serving around the world have continued in the proud tradition of Special Forces.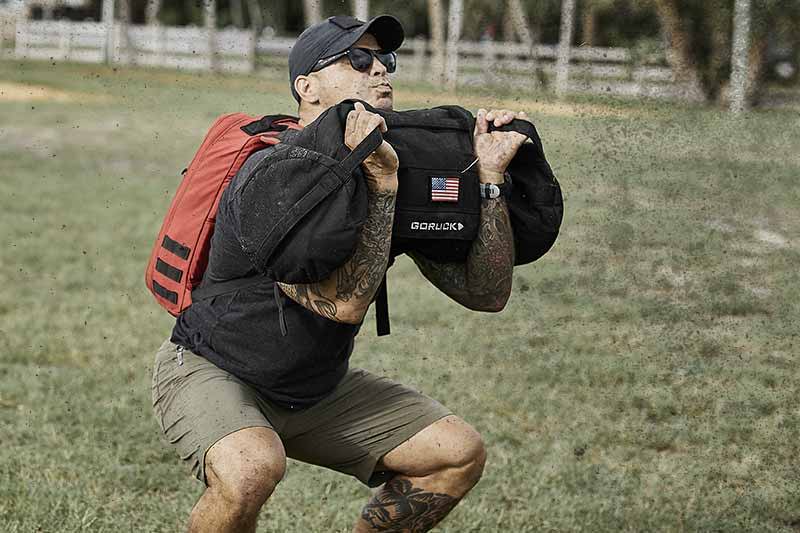 Starting August 1, you're on the honor system to complete the workouts. There are 4 partner workouts with the option to scale if you are doing it solo.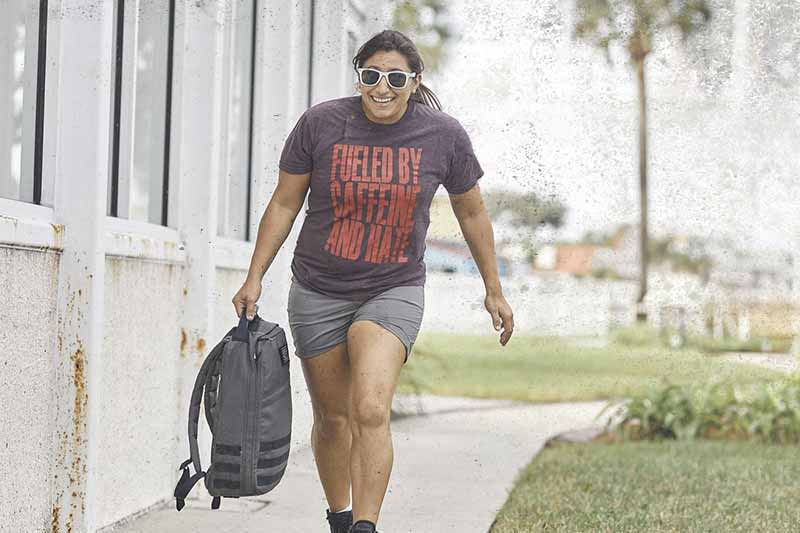 Once you've completed the workouts, order your patch. You're on the honor system to complete on your own, patches are completely FREE.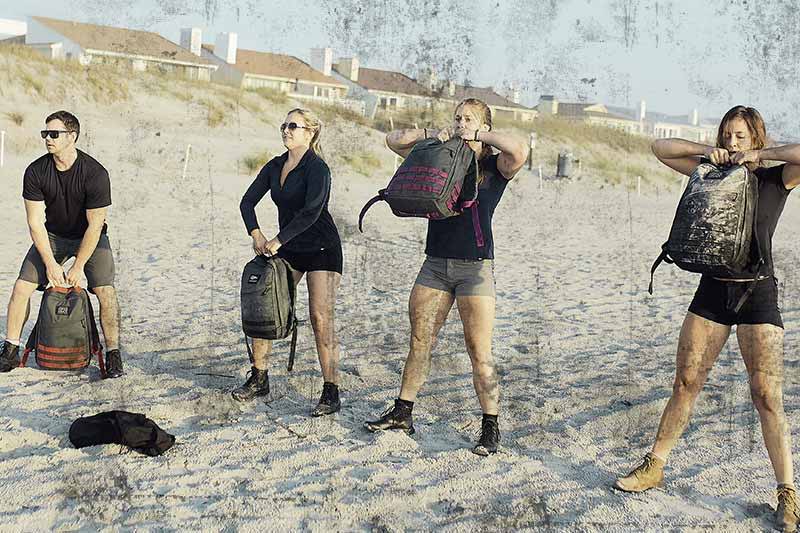 Get Your Patch in September

Once the challenge has ended you will be rewarded for all your hard work. Patches will ship out during the month of September. We will be in touch once they ship out.
All four of the challenge workouts are designed to be done with a partner because working as a cohesive unit, and supporting each other through challenging circumstances, has always been a cornerstone of the teams.
Need help with the movements? Check out our movement guide here.
Celebrate your completion of the challenge by purchasing a limited run tee!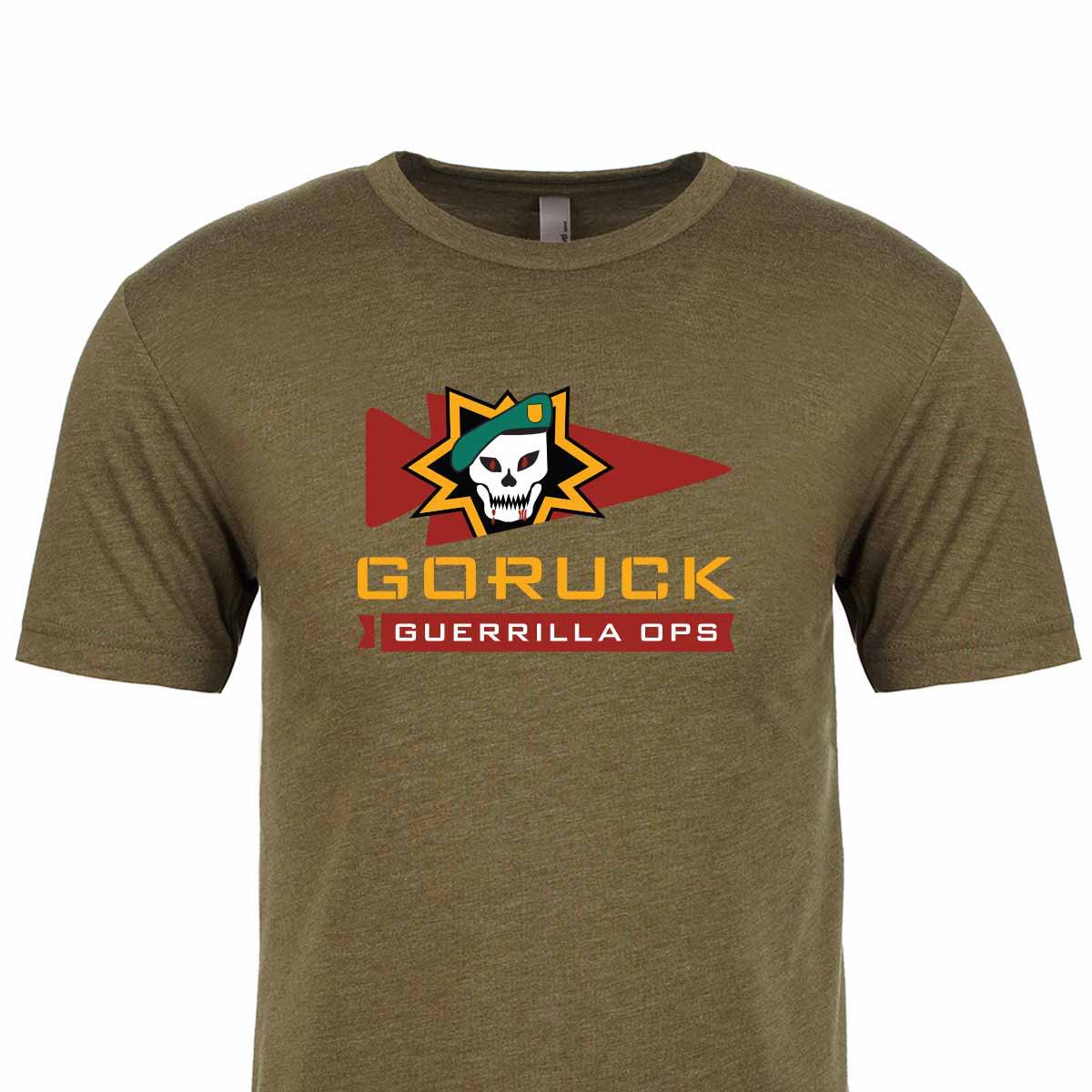 Rich's Return to Vietnam, 45 Years Later
Our very own, Richard Rice is a 30-year Army Special Forces Veteran, including time as part of MACV-SOG in Vietnam. After nearly 45 years, we had the opportunity to return back to Vietnam: "I wasn't sure what to expect from this trip – but what developed was surprising – it helped me honor those who had fallen, closed a loop for me that had been open for years and gave me peace. One can never be sure about the outcome of anything in this world, but I have come to realize that education, by any means (formal or informal), will always stand you in good stead. So by sharing my humble story perhaps I can help bring a small piece of history into clearer focus."
Previous Monthly Challenges

July: Honoring Our Warriors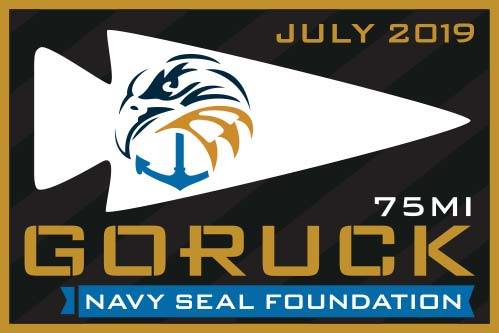 June's #RuckingChallenge honored America's Greatest Generation, our most celebrated heroes from D-Day in Normandy. We partnered with the Best Defense Foundation to help these heroes return to the beaches of Normandy for the 75th Anniversary of D-Day.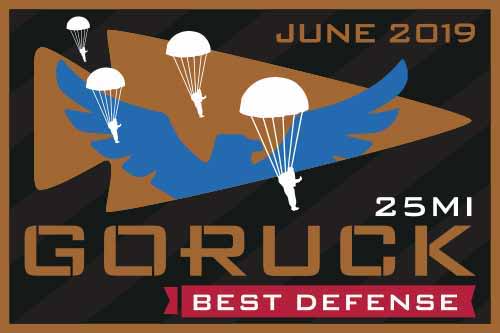 May's #RuckingChallenge honored those who serve: Firefighters, Teachers, Law Enforcement Officers, EMS, & Military members. Each week we honored a different group that serves with a specific workout.
Who doesn't love the number 7? The April challenge was to complete 7 PT workouts by the end of the month.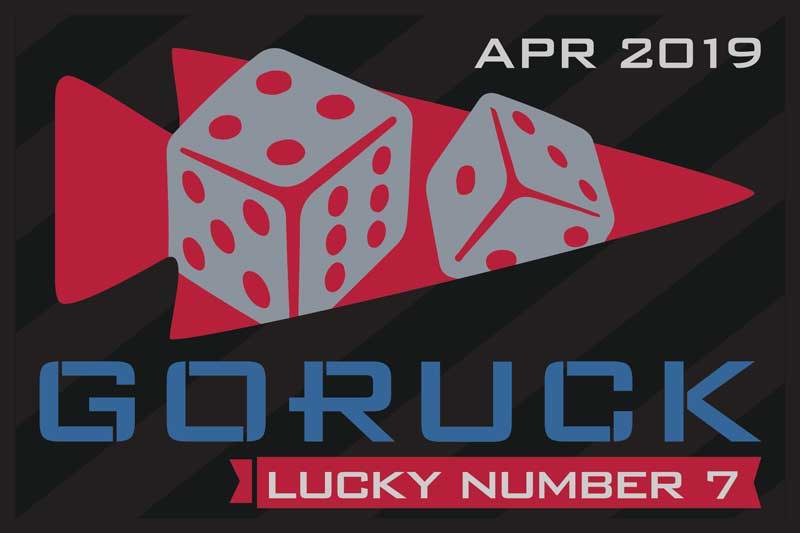 March was the Ruck Your Dog Virtual Fundraiser benefiting Pets for Patriots. Ruck Your Dog is about getting some quality miles under a ruck with one of your best friends in the world.
February's challenge was 1 mile per day, for all 28 days straight. Hide the Miles. Each week, you had to add more weight (you pick) to your rucksack.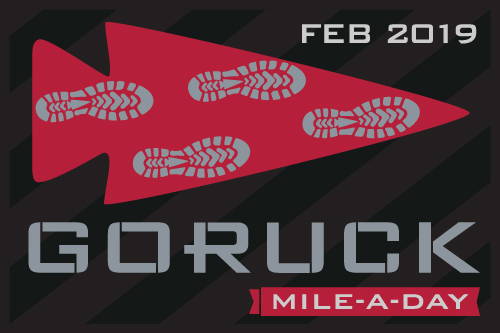 We started with year off strong with the challenge to do 50 miles in 15 days. Almost 6,000 Ruckers completed the challenge for a total of 30,000 miles. Check out photos from #RESOLUTIONRUCK.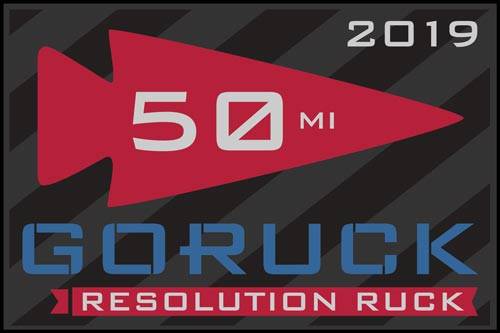 WHAT IS RUCKING?
RUCK•ING [VERB] Walking with a weighted rucksack (aka backpack). Rucking implies action, energy, and purpose. Rucking is the foundation of Special Forces training and can be done at any weight. Learn more about rucking here.
WHAT IS A VIRTUAL RUCK?
A virtual ruck is a rucking event that you do on your own time, at your own pace, anywhere you want. We recommend you find some friends or a local Ruck Club to share your miles with.
WHAT DO I NEED IN ORDER TO PARTICIPATE?
You only need 3 things to start rucking: a ruck aka backpack, some water, and your weight. When in doubt, start with 20 lbs. It's better with friends and dogs and you can do it anywhere with anyone no matter their ability, or yours.
HOW MUCH DOES IT COST?
Participating in the #RuckingChallenge and the patch you earn upon completion is FREE.
WHAT HAPPENS IF I DON'T FINISH MY MILES?
You're on the honor system so that part's up to you.
WHAT'S A RUCK CLUB?
The mission of GORUCK Ruck Clubs is to inspire, promote, and support rucking and strengthen communities through rucking. A club in your area may be anything from a gym to a local crew, but all with the same goal - smiles and miles. Find your local Ruck Club here.
WHAT'S A CADRE?
GORUCK Cadre are rucking experts. They are all decorated combat Veterans of Special Operations who have served America, and Americans, honorably across the globe. Rucking is the foundation of Special Forces training and Green Berets are well versed in shouldering heavy rucks through cities, mountains, jungles and deserts, in war and in peace -- alone when they must, together whenever possible.
WHAT IF I'VE GOT MORE QUESTIONS?
No problem. Send us a note at team@goruck.com and we'll get you taken care of.