We all want to be more active and a part of something bigger than ourselves. Not as some new fad, but as a way of life. To that end, GORUCK Clubs exist all over the country, and the world. People of all shapes, sizes, and backgrounds meeting up to put some miles in, to explore the world, to do some work together.
How the rucking community has grown one person at a time all over the world:
Someone tells you about rucking, you think they're crazy and you ignore them.
They won't stop talking about rucking, and when you tell them to stop they talk about it even more.
You're sure they're crazy, but their dedication is intriguing.
You agree to try it out, just to shut them up.
Right before your first ruck, you wonder what the hell you've gotten yourself into and your friend seems weirder than ever.
You start rucking, you don't hate it.
Then it's over and everyone's eating breakfast or drinking cold beers together and you think, "That wasn't so bad. And the people are great."
You put the next one on your calendar, and the one after that, too. You keep showing up, and you like it.
You realize you're officially a weirdo, and you don't give a damn.
You start telling all your friends about rucking, and they go through the same process you did.
Ruck Clubs operate independently and autonomously at the local level. As such, they take on different forms: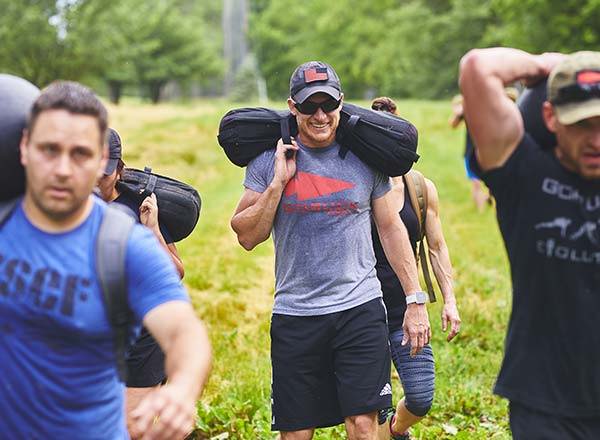 Integrated — a gym or box owner integrates rucking into their programming and holds open group rucks. Ask them when the group ruck is to get started — you'll probably find that several members are training for a GORUCK Challenge, too.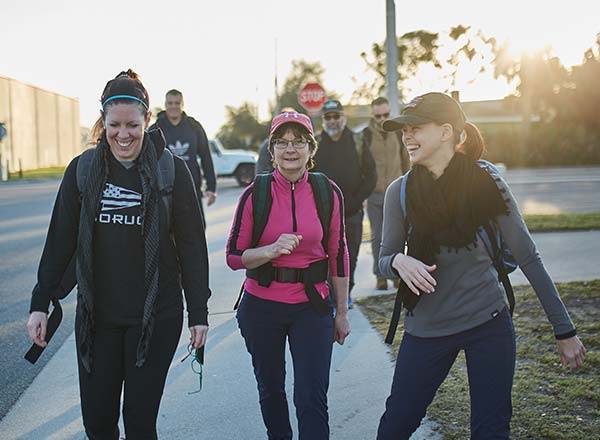 Independent — a local Ruck Club Leader organizes meetups, rucks, ruckoffs etc., usually via Facebook. Rucks might start in a public park or at a bar or out of someone's garage. It's up to the group.
If you're new to a city or traveling around, Ruck Clubs are a good way to link up with the community and get some activity in at the same time. If you have any questions about group rucks or meetups, first contact a local Ruck Club. If questions remain or you need help or advice connecting with a Ruck Club, contact us at team@goruck.com and we'll point you the right direction.
If you would like to become a Ruck Club leader in your community — whether you own a gym or not — click below to find out more.
In 2002, I flew to Istanbul on a one-way ticket, with plans to meet people and get into adventures. I didn't know anyone and didn't know how people met local people outside of just hanging out with the other travelers staying at the same hostel playing the same movies you can watch back home. It was a lonely trip for the next few months, masqued by the excitement of chasing new places. I ran and walked around a lot of major cities, then took a cheap overnight bus to Athens or the next new city to do it all over again. I made it to Dublin and found a great pub culture, but I didn't know how to find local communities doing the other kinds of stuff I wanted to do, so I just kept bouncing around, hoping some great adventure, or some great group of people would magically appear.
The best part of GORUCK is the people. And wherever we live, we like to meet up and do stuff together. There have been a lot of stories over the years from all different kinds of people. Here are some of their stories.
Cleveland Area Rucking Crew & Bryan Singelyn
I met a bunch of people at my first light and I wanted us to get together to train for upcoming events. It started with 6 of us and we would meet up to train. Then someone would ask if they could add someone to the group. The next thing you know there were about 50 people within the first 48-72 hours. It was getting crazy, within two weeks there were over 250 people.
When I say, let's go for a ruck and you can bring whoever you want and you pick the weight, I get more yesses. With rucking, the barrier for entry is lower and more accessible on many levels. On the level of not requiring a babysitter and also on being a scalable workout. We might move at kid pace but there are plenty of extra coupon carry opportunities along the way.
Hyland's Hopeless is a loosely organized bunch of ruckers whose beginnings were humble enough, but whose number now is measured in dozens depending on your measuring stick. We meet on an organized basis twice a week to ruck.