Become a GORUCK Club Leader
If you love to ruck and want to become a GORUCK Club Leader, there's a lot of benefits to you and your community. Many successful GORUCK Clubs are affiliated with a gym, many are not — either way can work great.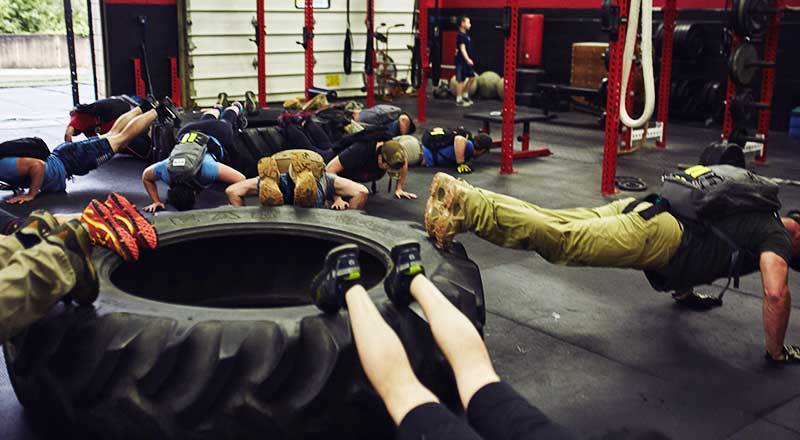 If you have or own a gym, the reasons to become a GORUCK Club are the following:
Rucking creates time outside and conversations among members — this strengthens your community and your retention rates.

Open group rucks provide access to potential new members.

GORUCK Events can integrate into your location (start points, end points) if you'd like, providing additional exposure to your location and community. This is in addition to a presence on our website.

Special deals and promotions for your members on GORUCK Events and gear.

Rucking will challenge your members in new ways, and help differentiate your community.
If you like to train outside the box, here are some reasons to become a GORUCK Club Leader:
You're empowered to strengthen your community through rucking.

You enjoy organizing get togethers and leading from the front.

Your Ruck Club members make good battle buddies when you want to train for a big event, like a GORUCK Challenge.

Become a GORUCK Affiliate (and earn $$) through your Facebook page and/or website.
Check out tips for starting a GORUCK club, recruiting new members, increasing participation and managing a successful club.
"The rucks and workouts that GAUNTLET hosts helps build our endurance as well as our relationships. People from varied walks of life, who may not otherwise get a chance to meet, find themselves talking for an hour on a ruck to the bar or laughing about surf PT over supper. Over the years plenty of folks have joined us to train for GORUCK events, but there have been just as many who simply come to work hard, socialize or just clear their heads after a long day."
-Stephen DeToma, Gauntlet
"I talked to the owner of my gym and he was looking to increase some of the endurance offerings we had. Adding run classes, kettle bell classes, the core Crossfit kind of utility of the gym. But have more of a focus on GORUCK. So I started doing programming out of the gym. We have a two hour block, which for Crossfitters is really really long but for GORUCK'ers it's really really short. So it's a nice middle ground where you can go with a fairly high intensity and still let people have a lot of their day. We found that having a couple hours once a week and Wednesday night gives people a chance to hit it and quit it and have their day. It increases the attendance and makes it a part of their life."
- James Vreeland, New Species CrossFit
"Earlier this year I founded the GORUCK Mother Ruckers to serve my needs. And by needs I mean not getting into a car with my children unless I have to, while maximizing time spent moving outdoors. As luck would have it, turns out that my needs are also the needs of others in my community. And by community I mean local moms in my neighborhood. This is where we meet up, on a street corner that's a stone's throw from everyone's homes. Easy, convenient, just ruck up and step out your front door."
- Emily McCarthy, Mother Ruckers GORUCK Club
Cross-Promotion on Social Media & Email
Exposure via Our Club Map